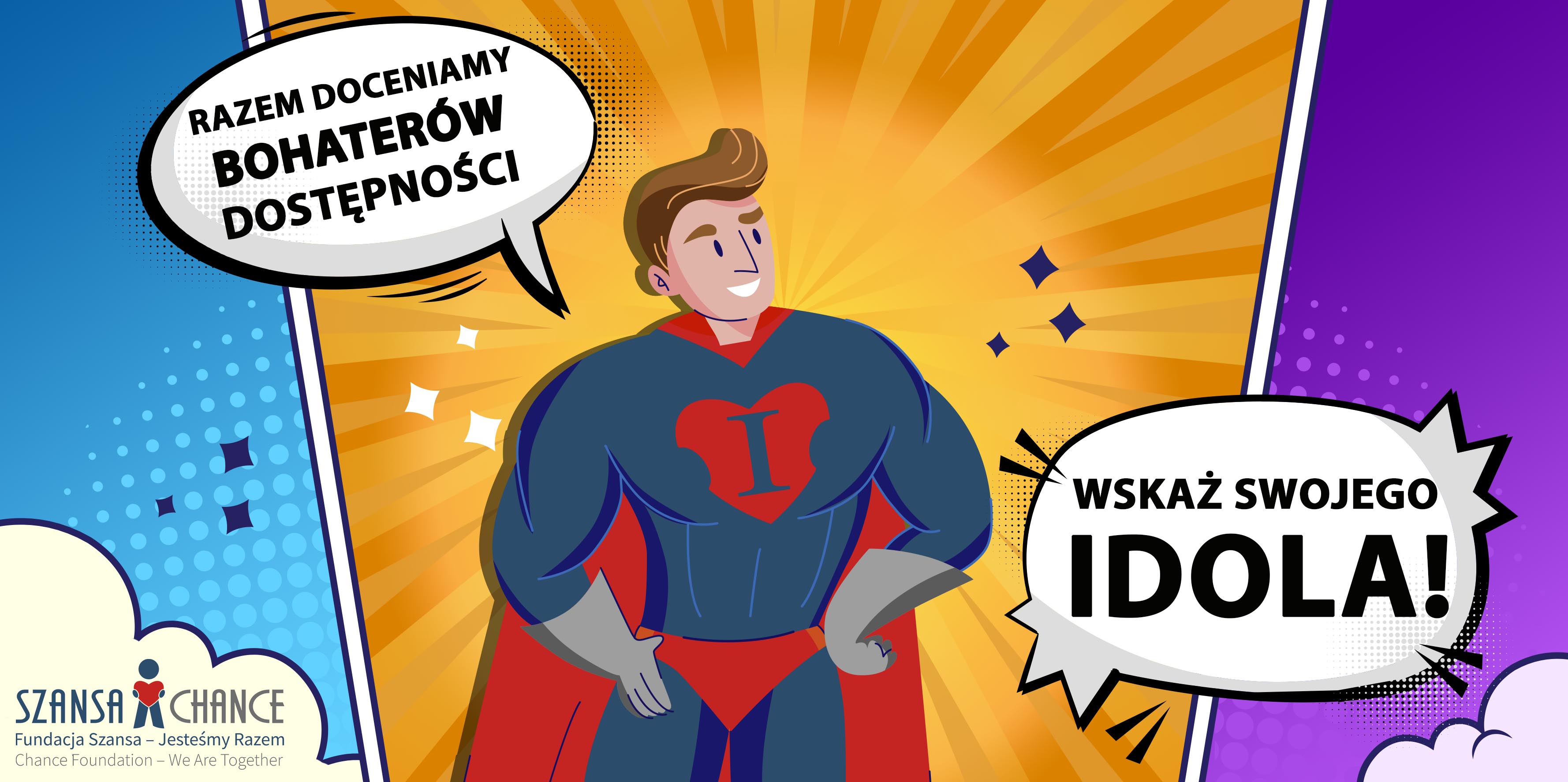 PRODUCT OF THE YEAR
Voting
You can vote until Sept. 6, 2021
Tarot for the blind
Poland
The product Tarot for the Blind and Visually Impaired is the world's first and only deck of Tarot cards for people with limited vision. The deck consists of 22 cards (so-called Great Arcana). Each card is marked with its name and number in Braille and additionally in Latin. Each card has also a large graphical representation. The cards are accompanied by instructions for their use in the form of a book printed in Braille and an audiobook. The product was produced in two language versions: Polish and English. The product offers blind persons possibilities they did not have before. It is, above all, the development of new passions and interests, a sense of equality with the sighted tarotists, and even a work tool in the future.
Votes: 165
Voting is closed, thank you!
Color Coding for Visual Impaired Learners - A Resource Book for Creating Meaning through Color at Home and School
Scripor Alphabet
The Scripor alphabet completes the Braille by adding to it the representation of colors. The manual for learning is called: Color Coding for Visual Impaired Learners - A Resource Book for Creating Meaning through Color at Home and School. This tactile-graphic manual is used by the blind, but not exclusively. Through it, teachers, parents, the blind and visually impaired are able to communicate chromatically, using colors efficiently. Based on the principles of Universal Design, the tactile alphabet of colors is specially designed for the needs of people with visual disabilities, giving them equal opportunities. The word - "color" - regardless of language, dialect, culture, geographical area - has been reduced to a cell, unique, simple, and universal.
Votes: 147
Voting is closed, thank you!
New functions of YourWay
World
As part of its work on the YourWay system, Altix has developed new products that feature discreet operation (no speaker) and a low price! Thanks to this, anyone can install them and join the system, even a small institution, a company or private users! Yourway NFC - Braille tablet with tactile letters and inscriptions in Braille with a built-in small chip that activates the application. It is enough for the person to approach the NFC at a distance of several centimeters and receive a message. Useful for marking doors or exhibits. Yourway Beacon - This is a small beacon that signals its presence to mobile devices with the YW app installed. It is used for indoor or outdoor navigation. It can provide any text information that your phone reads.
Votes: 40
Voting is closed, thank you!
Self-orientation map using the tactile alphabet of colors
Marghita, Romania
Designed for The House of Culture a self-orientation map using the tactile alphabet of colors for people who are blind or low vision. Based on the principle of Universal Design, the map provides innovative tactile-graphic information by combining both Scripor & Braille alphabet. The haptic route to each destination within the building has a chromatic correspondence, and the people flow experience is fundamentally enhanced. Used in public institutions, self-orientation maps are an all-inclusive source of information for people with vision disabilities, enabling their independence. Furthermore, the maps have a "digital ready" design, by scanning the QR code with a smartphone camera; users will receive additional info of the building's routes without an internet or GPS connection.
Votes: 15
Voting is closed, thank you!
Alt
Draeger Lienert GmbH & Co. KG
ALT is a software program that allows you to navigate sophisticated software systems rapidly, perform complex tasks quickly and easily, and dramatically increase your efficiency – especially for repeatable and predictable tasks. ALT is the fastest connection between a desire for information and the information itself. The product itself is FULLY accessible, delivering advantages for screen reader users, screen magnification users, and even for sighted people. ALT enables the immediate delivery to the destination of choice, without the need to execute the intermediary steps to get there, and (optionally) performing an action once there. One destination could be a file in a folder. Another destination might be navigation to a Web form that previously required you to sign in.
Votes: 9
Voting is closed, thank you!
New Horizon - fashion mobile app
Romania
With Scripor alphabet the fashion industry becomes accessible, playing an important role in blind and visually impaired life, as for everyone else. Every human being wants to choose what they wear and how they look. For many people, fashion is an important form of self-expression. Looking at one's best boosts self-confidence. Using AI, we currently develop a fashion mobile app and labeling system for blind and visually impaired people, based on the tactile alphabet. The New Horizons app makes it possible for a blind person to match and organize clothing in different colors.With Scripor alphabet the stores bring a new dimension, providing multiple choices and outfits based on colors. The app will offer also color association suggestions and making it easy to choose clothes independently.
Votes: 8
Voting is closed, thank you!
BlindSquare
MIPsoft
BlindSquare users who are traveling on roads receive information about shops, cafés, public transportation stops etc. via speech. The visual world becomes accessible with information. The user decides how much and what kind of information they would like to receive as a personal choice. A destination can be searched, selected, and then tracked supporting independent travel. BlindSquare will tell the user the distance and travel direction, in relation to the user's orientation, to the destination. The elevators by Kone can be called through the BlindSquare app, by voice or touch. BlindSquare will provide information about the elevator and when it arrives, as well as destination arrival. More Information: https://www.blindsquare.com/
Votes: 4
Voting is closed, thank you!
Ruby10
Vispero
The RUBY 10 is a portable video magnifier with text to speech for those who have low vision. Great for people who want to combine magnification and speech in a 10-inch touch screen device. RUBY 10 has three cameras for distance, reading and the extendable arm for full-page OCR. The RUBY 10 video magnifier has a 10-inch touchscreen and three dedicated cameras. The RUBY10 can magnify letters, magazines, labels, and photos. The swing out arm allows you to view items in your hand and write. When extended, the arm also enables full-page OCR. With a touch of a button, you can scan pages and have them read aloud to you. The third camera is dedicated to seeing objects at a short distance such as signs and menus on a wall.
Votes: 4
Voting is closed, thank you!
Haptic cube using tactile alphabet of colors
Romania
Color information is available for blind and visually impaired people, thanks to the Scripor alphabet, the tactile representation of colors that fills the gap by using universal design. Solving haptic cubes improves the cognitive side of the brain. It helps blind and visually impaired people in mapping and orientation. Improves memory. Keeps the mind active. It improves the finger's dexterity and agility. Improves patience. It makes the problem solvers, and it's an awesome conversation starter. Scripor Alphabet opens the door to an accessible inclusive world for blind and visually impaired people, providing access to social, professional, and cultural integration, chromatic education, products, and services inaccessible until now.
Votes: 2
Voting is closed, thank you!
ONYX PRO
World
Advanced tablet-based magnifier with OCR capabilities. Perfect for people who want to combine magnification and speech with their Surface Pro 7 in one device. By simply connecting your Surface Pro 7 to the ONYX PRO, you can magnify text or have it read aloud. The ONYX PRO uses a simple USB cable to connect to a Surface Pro 7 and easily magnifies objects, text, or images. When in OCR mode, you can follow the magnified text in high-contrast colors on the tablet screen. The ONYX PRO centrally located camera can easily go from near magnification to distance viewing by simply turninq the camera. Thanks to its lightweight design and handle, you can pick it up and use it wherever you want.
Votes: 2
Voting is closed, thank you!