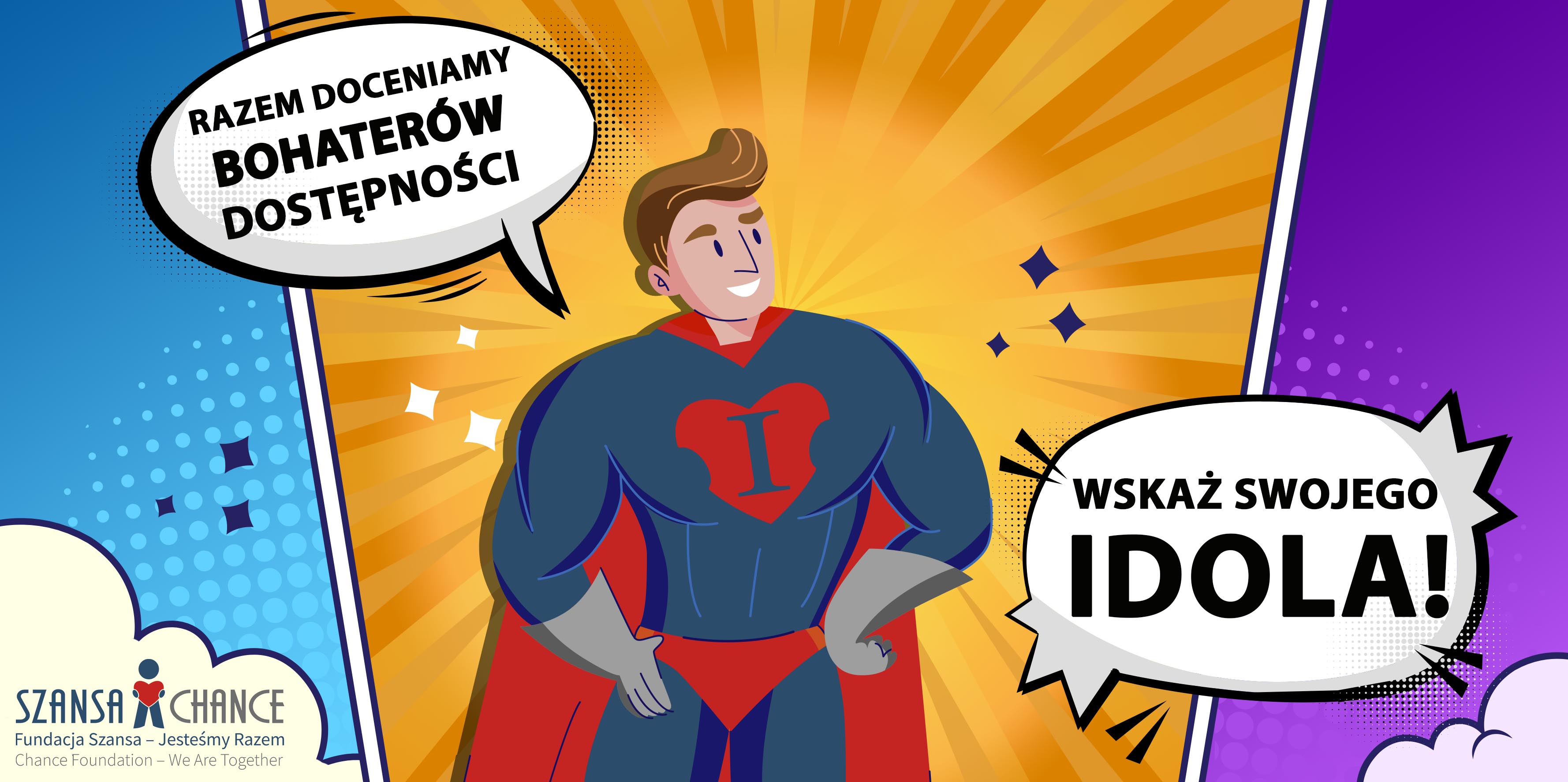 World IDOL
Voting
You can vote until Aug. 30, 2021
Khomraj Sharma
Nepal Association of the Blind (NAB)
Nepal Association of the Blind NAB would like to nominate Mr. Khomraj Sharma for the world Idol. Mr. Khom has been continuously working for the empowerment of visually impaired people in Nepal for last 21 years. He initiated the first digital/audio library in 2007 which has impacted the lives of many visually impaired people in Nepal. He has been promoting the use of assistive technology within the visually impaired community and has trained more than 500 individuals through his personal attempt. Further more, he is leading a very important project to develop Nepali TTS and OCR on behalf of NAB. I therefore, urge to the committee that he is an excellent deserving candidate for the award.
Votes: 8271
Voting is closed, thank you!
Ahmed El Jeilany
Adviser
I am Ahmed El Jeilany from Mauritania, born in Kuwait in 1981. I completed primary, intermediate and secondary education in Kuwait and obtained a high school certificate in the scientific section. After that, I was admitted to the Arab Open University, Department of Business Administration, with a Bachelor's degree in 2007, and in 2007 I became blind in Kuwait. I was transferred to the University of Nouakchott to study another field, which is law, and I obtained a general university degree in law in 2010, and then a license in public law, the Department of Local Administration in 2012 from the University of Nouakchott, and then I went to study a master's at the University of Nouakchott and obtained a master's degree In 2016 and a research entitled Legal Protection for Persons with Disabil
Votes: 6593
Voting is closed, thank you!
Fredric K. Schroeder
San Diego State University Research Foundation
a psychologist, activists, and, most importantly, president of the World Blind Union from 2016 to 2021. Dr. Schroeder Lost his vision at the age of 16. Within his career, he held various positions. He was a teacher, O&M instructor, activist, and State Official. He is a great, opened person, greatly devoted to his work.
Votes: 2335
Voting is closed, thank you!
Dr.Sadiq Hussein Qnaij
Braill Organization for rehabilitation of the blind and partially sighted
I am the blind Dr. Sadiq Hussein Qnaij from Iraq, professor of Arabic language, retired teacher at Al-Mustansiriya University, College of Education, Department of Arabic Language. President of the Braille Organization for the Rehabilitation of the Blind and Partially Sighted and the First Deputy for the Affairs of the Arab Union of the Blind. Active member in advocating the issues of the blind, educating and rehabilitating them in order to integrate them into society. You can visit his Facebook page and the organization's page to see his activities in the field of the blind
Votes: 839
Voting is closed, thank you!
Ahmed Hossam Ahmed Mohamed
October
I established the Blind Egypt Association to compliment the visually impaired and teach them in different fields so that they can be like the sighted. It was founded in late 2019 and we cooperated with the Ministry of Youth and Sports in particular, the Mashwari project and the American University in Bandina
Votes: 647
Voting is closed, thank you!
Esma Gumberidze
Young European Ambassador, co-founder of the Global Network of Former UN Youth Delegates
Esma is mentoring working on the awareness raising not only on disability issues, as it is often expected of a person with disabilities, but is also involved in the youth work, had spoken at the UN General Assembly on behalf of whole Georgian youth, as official member of the Georgian Permanent Representation to the UN. Finally she was first non EU citizen student with disabilities participating in International Credit Mobility program under Erasmus Plus.http://un.mfa.gov.ge/default.aspx?sec_id=630&lang=2&NewsID=146727
Votes: 355
Voting is closed, thank you!
Pawan Ghimire
Cricket Association of the Blind, Nepal
Mr. Pawan Ghimire is a blinded soldier, who despite of his blindness has been working actively in promoting cricket for the blind in Nepal. In his leadership, Nepalese blind cricket has become the first team in the whole world to play in the world cup. Similarly, Mr. Ghimire is the founder of cricket for the blind women in the world. The cricket he started in 2006 from Nepal has now reached to over five countries of the world like India, Pakistan, England, and West-Indies. He is also the one to organize the world's first blind women's international competitions between Nepal and England. His endeavor to involve blind women in cricket has become a source of motivation to many girls who are struggling hard to find their ways.
Votes: 271
Voting is closed, thank you!
Stanislav Tsibulski
Camillian's Center for People with Disability
Stanislav Tsibulski is one of those disabled people who doesn't stop fighting to help those who need it. He grew up in Georgia and immersed himself in Georgian culture. He taught Polish language himself and at 19 traveled to Poland and developed competence in Polish language. While working in Camillians in Georgia, he began conducting educational training sessions for disabled people with Polish coaches. Also, he worked as a translator. On his own initiative, he started support groups for parents of disabled people. He conducted training sessions with them and shared his experience with them that helped them understand their children more. Stanislav has a Master's degree in psychology. now he is a freelancer psychologist who tries to share his story with everyone who needs to hear it.
Votes: 248
Voting is closed, thank you!
Tudor Paul Scripor
Scripor Alphabet. The Tactile Alphabet of Colors
In 2012, during a painting workshop, Tudor P. Scripor had a visually impaired student as a student participant and was unable to communicate with him chromatically. Inspired by this situation, after 7 years of intense studies, research, and many tests, Tudor P. Scripor developed a tactile color code for the blind and visually impaired. In 2014, the Scripor alphabet was first tested with psychopedagogists, special education teachers, early intervention teachers, blind and visually impaired students. Upon completing the tests and based on the feedback received from the specialists and visually impaired community, Tudor Paul Scripor finalized a version of the chromatic tactile standardization, which is now known as The Tactile Color Alphabet and has been patented and launched, in April 2019.
Votes: 140
Voting is closed, thank you!
Sherif Youssef Abdelaty Youssef
Nasr city in cairo
SUMMARY OF THE JOB DESCRIPTION The Tour Guide is a blind or partially sighted person (legally blind) and works in total darkness. The Tour Guide welcomes the visitors and guides them through the «Dialogue in the Dark» exhibition. The Tour Guide handles all of their needs while in the exhibition, assuring that visitors are comfortable, safe and secure, while providing them with an imaginative, educational and entertaining experience. Verbal communication and interaction are an essential part of the visit. The commitment of the Tour Guide and his/ her willingness to communicate and build empathy with visitors, focuses more on the ability to compensate the lack of sight than on the disability itself, by motivating the visitors to explore more in order to discover their own limits
Votes: 106
Voting is closed, thank you!
Vojin Perić
Theatre of Blind and Visually Impaired People "Novi život" (New Life)
• At just 21 years of age, Vojin, then future director of the Theatre of the Blind and Visually Impaired People "New Life" (the oldest theatre in the world), was engaged there as an actor • Not being able to undertake a professional career as an actor due to the blindness, he found the way to grew into a professional one through his diligence, passion, devotion and performance in more than 55 different play titles. Besides being an actor, just like Shakespeare, he is a playwright and writes poetry • He gave life to the "BIT" (Blind in Theatre), the international festival of the blind, the only one of its kind. • He was awarded the Order of Danica Hrvatska, the medal for special contribution to culture. • For 15 years now, he has been the President of the CBU
Votes: 105
Voting is closed, thank you!
Jan Bloem
Vispero
He is working with the visually impaired and computers since 1993. As an end user , he travels around the globe for Vispero to visit exhibitions and dealers to spread the gospel of JAWS for Windows! From 2000 till 2006 he spent his time in volunteering as a computer trainer for the blind in Nepal, Tibet and Nigeria. He started the computer training with JAWS for Windows at the Technical Skills and Development Center for the Blind and Disabled (TSDCBD) in Kathmandu Nepal and in Lhasa, the capital of Tibet with the NGO Braille without Boarders at the former Project for the Blind. Later on He joined VSO, Voluntary Services Overseas) to work for 3 years at the Kebbi State School for the Handicapped in Birnin Kebbi , the capital of Kebbi state in the north west of Nigeria.
Votes: 89
Voting is closed, thank you!
Paweł Wdówik
Ministry of Famili and Social Policy, Poland
Polish social activist, Secretary of State, Government Plenipotentiary for persons with disabilities. He graduated from Warsaw University, where he later on worked in the office for students with disabilities. From 2001 to 2010, Wdówik worked in a Catholic radio called "Katolickie Radio Józef", where he had his own broadcast.
Votes: 86
Voting is closed, thank you!
Ishaq Hersi
KFPL.saudi arabia
He is a member in a great family which has two more blind sons with their 5 siblings . He lost sight in 2010 at the age 22 .since then he did a great achievents includes managing the largest Arab platform that includes the most important Arabic heritage books and forieners books translated into Arabic through accessibility technologies. This electronic platform is called (The Best Friend Library). It is named in Arabic to reach arabic readers around the world.The platform is dedicated to the blind people only. Moreover, the blind can browse its content ( more than 3500 book) via screen readers and electronic reading devices which can be accessed remotely from anywhere and in the Arabic language. www.acarbooks.com
Votes: 80
Voting is closed, thank you!
Sally Farouk Nashed Abadeer
El Damg foundation for persons with disability and development
Sally mainly works as a cardiologist but after giving birth to a blind baby girl, she left her work. She got her master degree in special education from West Virginia university, with focus on visual impairments. Then Sally thought of Egyptian children with VI, how can they live, learn…etc. She came back from USA to Egypt to start the educational inclusion project in Upper Egypt which was a unique attitude at this time 2012. More than 10000 persons, among them: children with disabilities and their families, teachers for VI, schools' staff teams, students without disabilities, get benefit from Sally's services: trainings, assessments, workshops, distributing visual aids.
Votes: 80
Voting is closed, thank you!
Nati Bialistok-Cohen
Center for the Blind in Israel
Since 2016 Nati serves as the CEO of the Center of the Blind – an umbrella non-profit association of people with visual impairment. Among his roles are: representing visually impaired persons and advance their social and economic status in the community and cares for people who are visually impaired vis-à-vis the parliament, and governmental organization. He is leading for social changes to enhance the rights of people with visual impairment as well as increasing public awareness to the abilities of blind people. Prior to this position Nati was among the senior consultant to the CEO of the Ministry of Communication where he had the capacity of leading an advisory committee to deal with complexed process in coordination with governmental departments, private organizations and the media.
Votes: 72
Voting is closed, thank you!
Nikoloz Cercvadze
Georgia
Nikoloz Tsertsvadze, was born as a healthy child, but his life changed when at the age of fifteen the boy's health deteriorated rapidly. He was diagnosed with Miningitis. He spent a total of two years in the hospital. During this time he lost his sight, but it was then that he became interested in handicrafts. At first he did puzzles, then clay joined in. This hobby allowed him to relax and also express his feelings about the world. Gradually, the hobby grew into something bigger. After his recovery, he entered a school for the blind, made new friends, and is now an active and cheerful young man. I attach a collage of Niki's handiwork to this application. I hope that his story and creative successes will motivate you as well.
Votes: 61
Voting is closed, thank you!
Andrey Tikhonov
Ambassador of the foundation "Potrafię Pomóc", Poland
35, is a PhD student at the University of Wroclaw, disability activist, author of scientific articles, teacher of foreign languages, translator, professional musician, half-marathoner and triathlete. Andrey was born in Russia and lost his sight at the age of 2. Holding a master degree in teaching languages and linguistics, he spent a year at Michigan State University, East Lancing, MI, through the Fulbright FLTA Program. Later, he was a prominent leader in nonprofit sector back in his home town. Through international projects Andrey visited more than 20 countries. In 2013, he had an internship in the Chicago LightHouse, Chicago, IL, through the Professional Fellows Program. In 2015, in Washington D.C. at the award ceremony he was acknowledged as one of the best Program alumni.
Votes: 37
Voting is closed, thank you!
Zaki Ali
Disabled Children Care Center, The Faculty Of Post Graduate Childhood Studies, Ain Shams University
blind activist from Egypt. He works at the rehabilitation center for blind and visually impaired children in Cairo, Egypt. He is also a doctoral student at the Ain Shams University. He travels a lot and takes part in various event, concerning the community of the blind and visually impaired.
Votes: 25
Voting is closed, thank you!
Ben Lou Poggo
Ministry of Education South Sudan
Ben has over 41 years of advocacy for human rights and service of persons with disabilities and could be refered to as the father of disability movement in South Sudan. he was the first braillle teacher in the country and the founder of various organizations of persons with disabilities including South Sudan Association of the Visually Impaired. currently the director of special needs education where he helped in formulation of various policies on inclusive education. his efforts did not only confine to visually impaired and blind persons but persons with all types of disabilities.
Votes: 23
Voting is closed, thank you!
Andrea Bocelli
The world
Andrea Bocelli – a great, Italian tenor who became totally blind at the age of 12. From his early childhood, he played various musical instruments: piano, flute, and saxophone. He studied law at the University of Pisa. His outstanding career started in 1992. He performed in various parts of the world, showing his unusual sensitivity and emotions. Bocelli Collaborated with many musicians, combining the world of opera and classical music with pop. Bocelli is a successful artist, and great inspiration for many generations of people.
Votes: 18
Voting is closed, thank you!
Shereen Aqa Siddiqi
Kabul, Afghanistan
Mr. Siddiqi is the cofounder of Afghanistan Association of the Blind. He served twice as secretary general, once as vice president and twice as president of the association. He has extended its structure to one sub office, four regional and twelve provincial offices. He is a true legend in social, economic, community and educational development of visually impaired in my country. Social integration, inclusive education, de-stigmatization, advocacy, mobility trainings and self-sufficiency could be mentioned are the fields where he worked with less facilities and international communities' support. Moreover, he implemented hundreds of project for the betterment of blind and partially sighted. He is the only reason of inclusive education in Afghanistan. He also built a school for blinds.
Votes: 5
Voting is closed, thank you!
Hassan Agufana Jackson
Kenya Union of the Blind (KUB), Kenya
He has been able to work with various government Ministries, Departments and Agencies in Kenya. He has personally dedicated his time and effort to ensure that the following: Bridging the Digital Divide for Adults, Youth and Children with Visual Impairments in Kenya. Over 1000 visually impaired persons have been connected since 2010. The project has been supported by Safaricom PLC. - 8 schools currently hosting digital learning centers in Kenya, - 200 teachers have been equipped with skills in digital literacy Linking Visually Impaired persons to livelihoods and credit opportunities. - He has aided KUB in launching the Disability Empowerment Saving & Credit Society (DESCOS). The organization is crucial in assisting disabled persons in small business.
Votes: 4
Voting is closed, thank you!
Razzaq Muhsen Wadi
Baghdad University
Mr. Razzaq is weak in sight and has a long history of achievement in rehabilitating the blind, serving them and developing their abilities in various fields. Among his achievements is the establishment of the Judo Federation for the Blind in Iraq
Votes: 3
Voting is closed, thank you!
Mais Ahmed
Emirates Association of the Visually Impaired
My name is Mais Ahmed, I would like to participate in this competition. I have been working in Emirates Association of the Visually Impaired past 5 years as Braille teacher. Also pursuing, PHD in college of communication at Sharjah University, UAE.
Votes: 2
Voting is closed, thank you!
Mikhail Antonenko
Belarusian Association of Visually Impaired People, Centre of Successful Man
Very active, visually impaired man, working in the area of rehabilitation of the blind and partially sighted in Belarus. He has been working on many projects to improve the accessibility of various aspects of life for those with low vision in Belarus. MR. Antonenko graduated from Francysk Skaryna Gomel State University. Some examples of his projects include: "Path to success", "Learn how to manage finances yourself", "Daily independent barrier-free access to information for the blind in Belarus", and many others.
Votes: 2
Voting is closed, thank you!