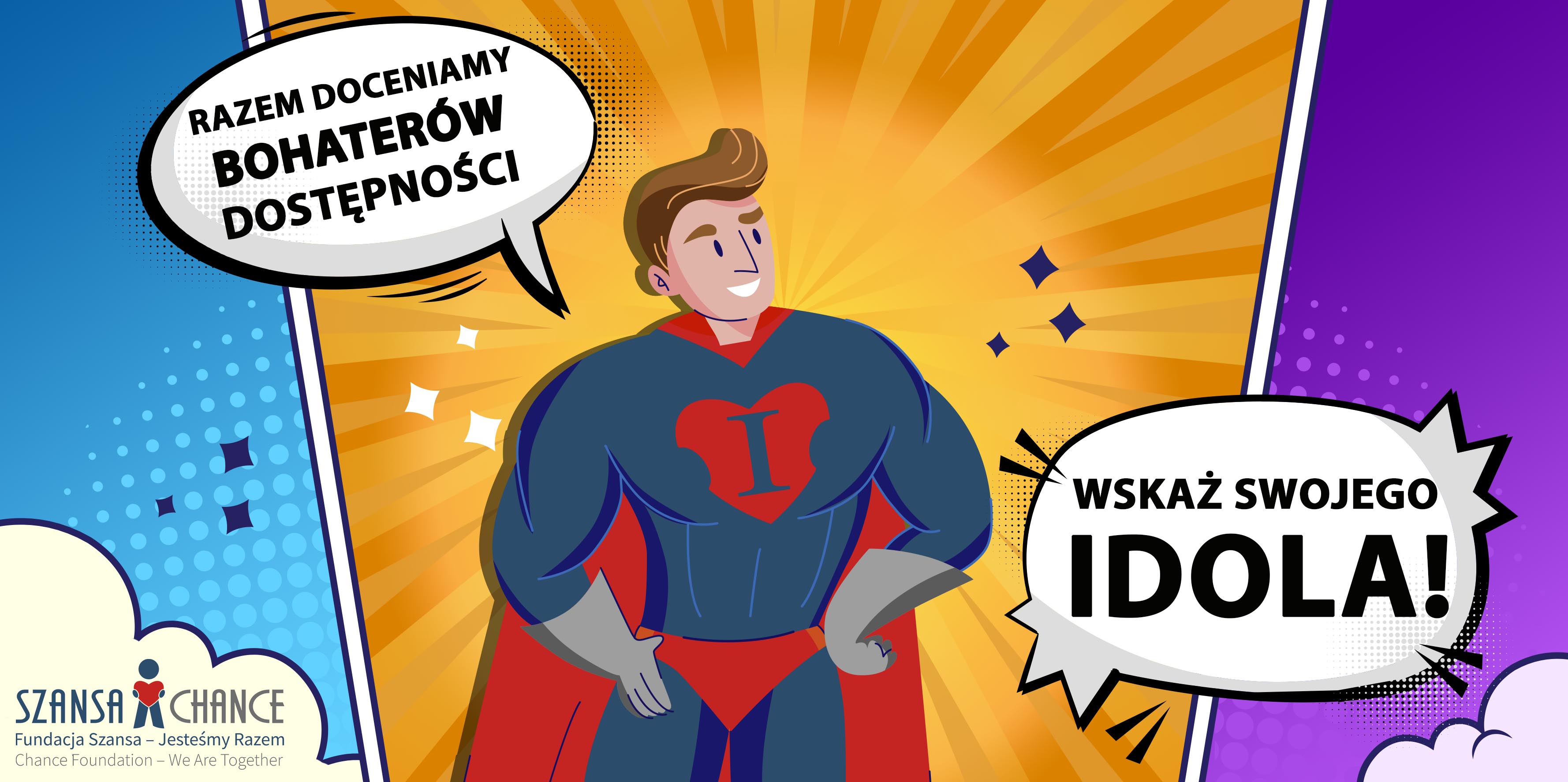 World IDOL
We would like to invite you to nominate candidates to the world idol of the blind and visually impaired.
World Idol is a part of the IDOL COMPETITION organized within REHA FOR THE BLIND IN POLAND conference by the Chance for the Blind Foundation.
Voting
World IDOL
Milena Rot
Poland
She doesn't act spectacularly, but carefully and lovingly conducts everyday duties, simply doing normal things. While working at the Chance for the Blind Foundation, she performed her duties reliably and met with sympathy and cooperation with recipients from around the world, she is easy to establish contacts and cooperate with. In the company where she currently works, she is the only blind person among 50,000 employees, which she attributes to her life attitude: even difficult work challenges do not overwhelm her, she doesn't give up, she can adapt and be flexible, she tries to find solutions to issues that seem unsolvable. She sees the world as a place where all of us can carry out our duties with presence and normality, whether disabled or not, and that this can be just normal.
Votes: 158
Voting is closed, thank you!
Igor Busłowicz
Chance for the Blind Foundation/ Altix, Poland
An outstanding blind computer scientist; graduated from the Faculty of Mathematics, Computer science and Mechanics of the University of Warsaw. He has devoted his entire professional life to visually impaired people. As an IT specialist, he popularizes and provides them with the best available technological solutions that make learning, work and life easier. He created software for translating text written electronically into Braille form and printing it on Braille printers used in, among others, the Polish Association of the Blind. He is also author of software which for many years was used in the library for the blind to register the catalog and readers, as well as supporting the book borrow and return process. He participated in creating extended mathematical notation for the blind.
Votes: 32
Voting is closed, thank you!
Kholmahmad Tengniev
member of the Executive Committee of the Asian and World Union of the Blind, Tajikistan
Implemented projects for the benefit of improving the lives of blind and visually impaired children and adults in Tajikistan in the field of education, social rehabilitation and improving the legal literacy of our beneficiaries. He was the initiator of the acquisition of modern technology for blind people in Tajikistan, conducted computer skills and English speaking courses for young people with disabilities in Tajikistan, printed all the necessary textbooks from grades 1 to 9 in Braille and from grades 1 to 4 in large flat-print, implemented projects to record talking books to improve knowledge of people with visual impairments in Tajikistan, conducted trainings to train specialists to work with blind children in secondary schools to introduce inclusive education
Votes: 13
Voting is closed, thank you!
Bogdan Khyzhniak
a Ukrainian accordion musician
Mr. Bogdan is a talented musician. With his work, he fights barriers in perceiving blind people as inferior people, both external and internal. He usually plays classical music and, despite its lower popularity, he believes that it is needed and up-to-date, as it creates a culture that, combined with philosophy, lays the bedrock of societies. In his conscientiously performed work, he sees a method to change the awareness of some blind people from thinking of themselves as disadvantaged and inferior, and to oppose treating blind people with pity. By sharing music, he shows that blind people can be treated equally and competitively with sighted people. Personally, Mr. Bogdan prefers Baroque music.
Votes: 9
Voting is closed, thank you!
Nir Shrestha
Blind Youth Association Nepal
Mr. Nir Shrestha, a 23-year-old visually impaired person, currently serves as a Program Officer for my organization. He is currently pursuing a master's degree in Conflict, Peace and Development Studies. Mr. Shrestha has been a consistent advocate for disability rights and inclusion. On one hand, he has been empowering youths with disabilities and on the other side, advocating on various issues. He is also involved in awareness raising and capacitating/sensitizing stakeholders on disability inclusion. Because of his consistent efforts, many youths with disabilities have received many national and international exposer/training opportunities. His expertise, involvement and efforts has also become an asset for BYAN to bring many policy changes on national and local level.
Votes: 8
Voting is closed, thank you!